.
phono-1 mkII
High End Phono Preamplifier
Wide adjustment rage suitable for MM and MC cartridges
Direct Coupling
(no capacitors in the signal path)
0.07dB RIAA tracking
<0.005% THD
Class A operation
Bandwidth: 10Hz-50kHz
Input impedance:
Adjustable: 20 ohm – 47 kohm
Gain:
Adjustable: 40-70dB
Gain and loading tailored to a specific cartridge at no extra charge
Passive RIAA compensation
Active offset Cancellation
Gold plated PCB
Steel case for EMI shielding
Price: $299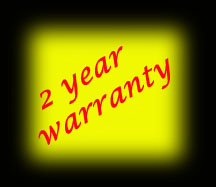 This product is now discontinued. It has been replaced by Phono-21.
phono-1 mkII is a logical next step in the evolution of this miniature, versatile high quality phono preamplifier. Based on the same topology as the original phono-1, with all the additional modifications of the phono-1+, the mkII version offers increased flexibility and improved performance with MC cartridges.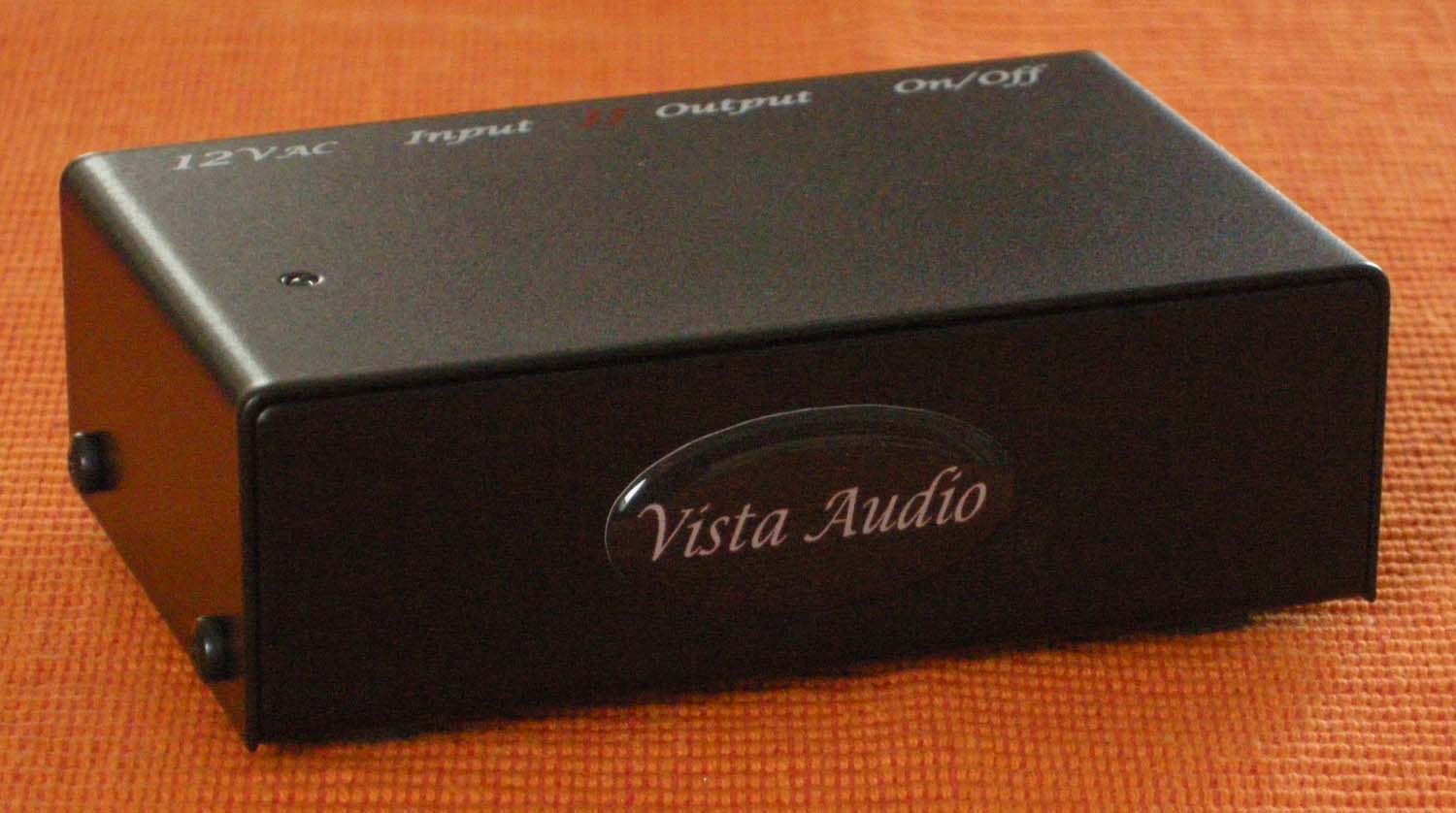 The amplifier comes optimized for end user's cartridge. Should critical parameters (load and gain) ever need to change, the process is as simple as removing four screws and inserting appropriate resistors into sockets. Resistors that optimize operation for different cartridges are supplied with the preamplifier. Instructions on load and gain optimization are available here. Examples of optimum settings for our customers' cartridges are listed here.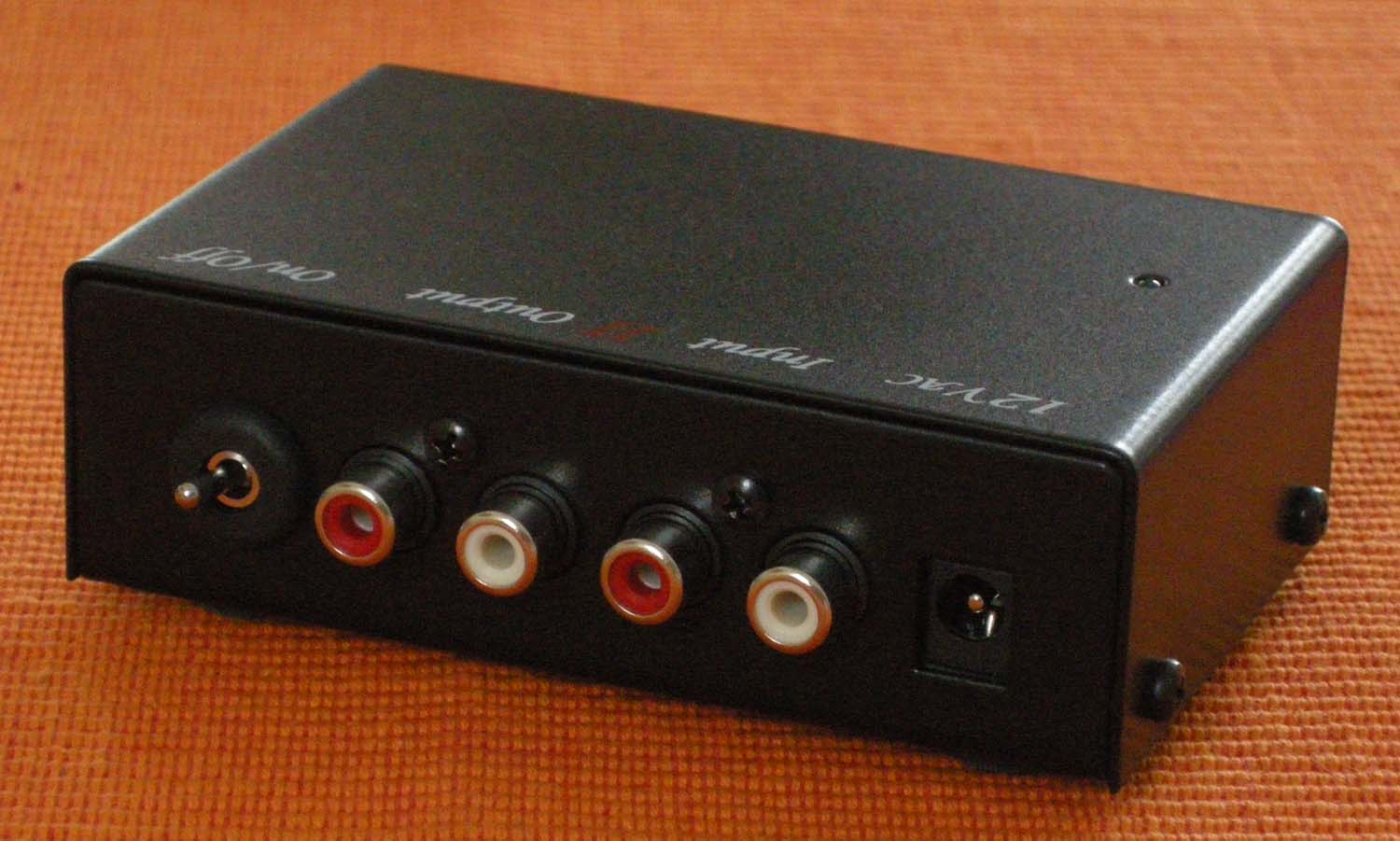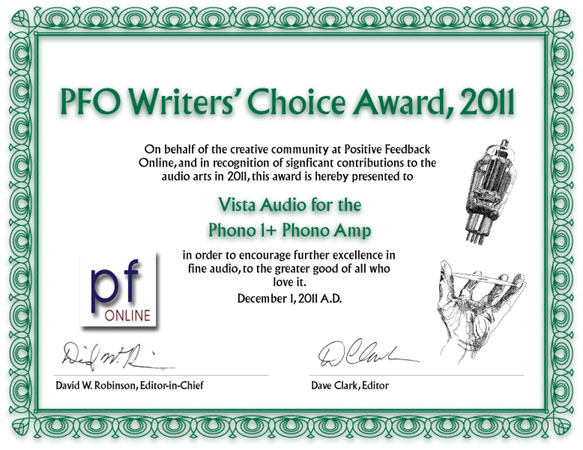 Vista Audio - a brand of ENG Vista, Inc..